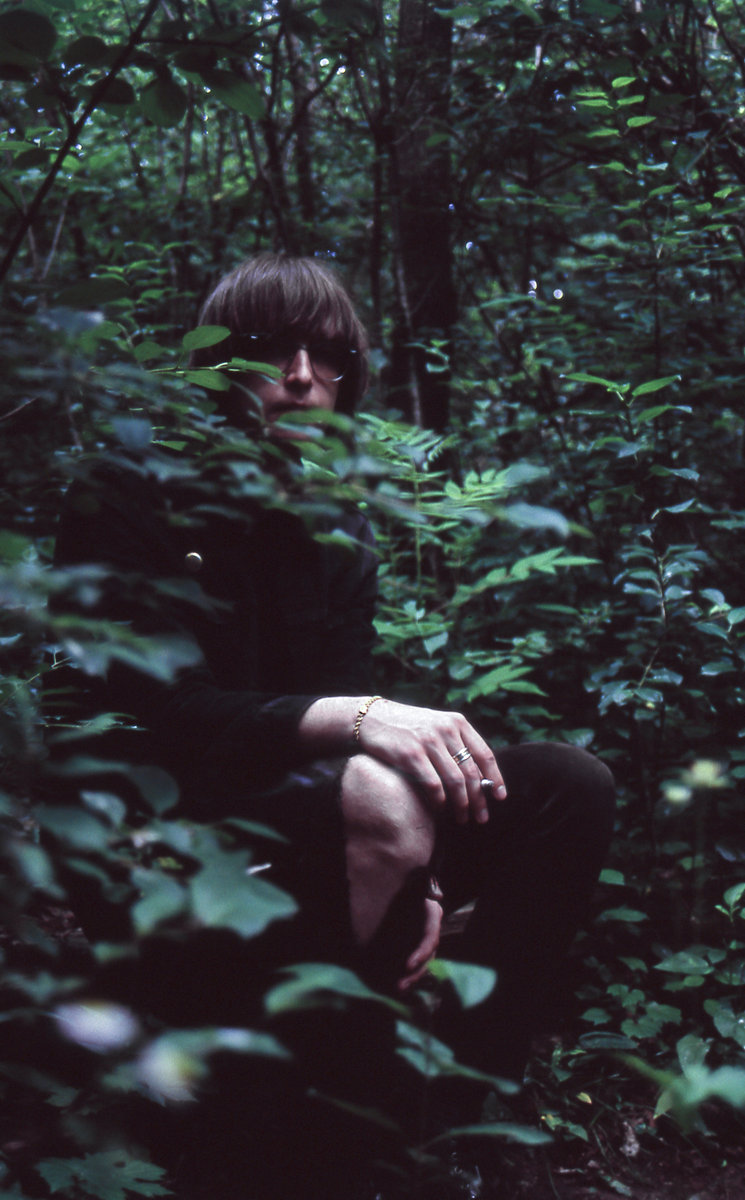 We talked with San Francisco based songwriter and musician Black Thumb to discuss his new single "Low", standing out from the local scene and his upcoming album "The Flying Propeller Group"
So for starters, where are you from, where are you at?
I'm from Wisconsin, I lived in Appleton for a long time but i was born near Milwaukee. A few years ago I moved to the Bay Area landing in Oakland, California and finally settled in San Francisco. I love it here.
Your latest single, "Low" is an introspective track that seems to take us on a journey through depression and possibly substance abuse but leads us to a hint of optimism towards the end. Can you tell us about the writing of this song?
I wrote that song a couple months ago in my apartment in San Francisco. I had just gotten a farfisa organ and was playing around with it when i came up with the progression. I had also just borrowed an old weird kinda rare Casio keyboard from a friend who runs GROOVE MERCHANT records in the Haight. That's where the drums at  the end came from, because i don't have real drums any more. The lyrics are reflective of the times that sort of everyone had been going through for the past few years. It was tough times. People did whatever they had to do to pass the time and make it through their days. Everyone became sort of agoraphobic. I suppose i'm still feeling that from time to time. The ending of the song and the hint of optimism is something that I try to remind myself if i get too deep into the weeds. It's all okay, and there is nothing more beautiful than waking up and experiencing life.
Organs are a staple within the psychedelic scene, but your combination of organs and choral like vocals at the end of "Low" give an almost religious feeling to the track, was that intentional? 
Absolutely. Thanks for noticing that. Although I'm not religious I love the nature of early gospel groups like the Staple Singers and how especially on slower moodier tracks of theirs they're sort of pleading with a higher power to make something better. I know in the back of my mind that they mean it with the utmost sincerity, but in a way I sort of look at reaching up to something that you can't see as a sort of last resort/roll of the dice coming from a place of total desperation. I think that contrast is  interesting and extremely captivating. 
Tell us a little bit about your songwriting and production process, when you sit down to make a track what are you starting with?
I usually start with a drum part. Which is always hard to find a good one, or make a good one. Then usually comes guitar or organ then bass then a vocal part last. Usually just kind of written on the spot. Most songs are finished like that. They are almost always recorded by myself at home initially and then later i'll try to bring a friend or two in to try to make the songs better. 
As a San Fransiscan, there was an expectation on our side you'd be making music in a similar vein to the likes of Thee Oh Sees, White Fence and Useless Eaters but we can hear from your first album "It Is Well With My Soul" that your influences seem more inline with post-punk, Shoegaze and possibly the Jangle Pop scene in Glasgow. Are we way off here? 
No definitely not. But I do really like those first couple of White Fence records. I noticed once one of my favorite songs of theirs uses a 3 second drum loop of The Rolling Stones "Get Off My Cloud" which i always thought was genius. Listening back now as I'm typing I'm thinking all the records i really admire of theirs probably take drum loops from old sixties songs, that's something that i've been playing with recently for inspiration too. I love all those genres you mentioned to me. I've been listening to a lot of Fra Lippi Lippi's In Silence LP when it comes to post punk. For shoe gaze, i've been playing those Swirlies records a lot, especially those EPs. The Lily's a lot too, specifically that middle period between their shoe gaze period and their Kinks period. Kurt Heasley is a gem Also, Sonic Boom's new album that came out recently All Things Being Equal. He's the genius that never stops giving. I do dig on a lot of those jangle pop groups as well. I especially like the early Pastels 7's. 
Low is taken from your upcoming album "The Flying Propeller Group" to be released on April 28th, tell us what we can expect from the album?
Simple, Hypnotic, Moody music. It's also inspired a lot by San Francisco. I'm not an extremely outgoing person, but I do try to make it out to as many shows here as I can. One group I try not to miss is April Magazine. They're a group here that rely heavily on improvisation and are constantly playing new songs and recording new things. They move faster than everyone, but not in a modern or conventional way where they have 50 records in 6 years to capitalize. A lot of the time they move so fast that material gets left behind, which gives their live shows a real sense of urgency. You may not ever hear those songs ever again. Anyways, that group and the rest of the San Francisco scene really informed this new release especially towards the end of the track list. 
 Also…. What is a flying propeller group? 
A group of people, things, songs, whatever it may be that cause you to  float…In one way or another….
What are you currently listening to? Any recommendations?
Lots of San Francisco and surrounding area bands. Cindy, Children Maybe Later, Hectorine, Welcome Strawberry, Non Plus Temps, The Umbrellas, Mister Baby, Sad Eyed Beatniks, Body Double, Plastic Candles, Galore. Also national acts like Black Market Karma, Tess Parks, Mint Field. 
As for older stuff, I'm reading a book about the 13th Floor Elevators, so I've been revisiting Easter Everywhere recently. The Gandalf LP on Capital from 1969. Specifically the track Me About You, i could listen to that song every day, and I often do. Also a lot of Ted Lucas, his only solo LP is wonderfully warm, and his work with the Spike Drivers is so underrated. Check out Spike Drivers- Strange Mysterious Sounds especially. 
If I've got 24 hours in San Francisco, where am I eating and drinking?
You could  get both done at the  Rite Spot on Folsom. a nice little Italian place where you can get a nice cocktail and some pasta. I live nearer to Haight st though, so i'd just recommend getting a cheap slice somewhere with a beer and walking down and spending your money further on down the hill at Groove Merchant Records.. That's what i always do anyways.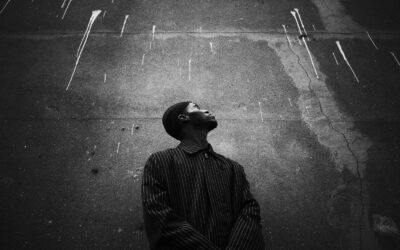 We met East London artist Rarelyalways to discuss life, influences and his upcoming album "Work" due out March 10th. Tell us about your journey into...
read more