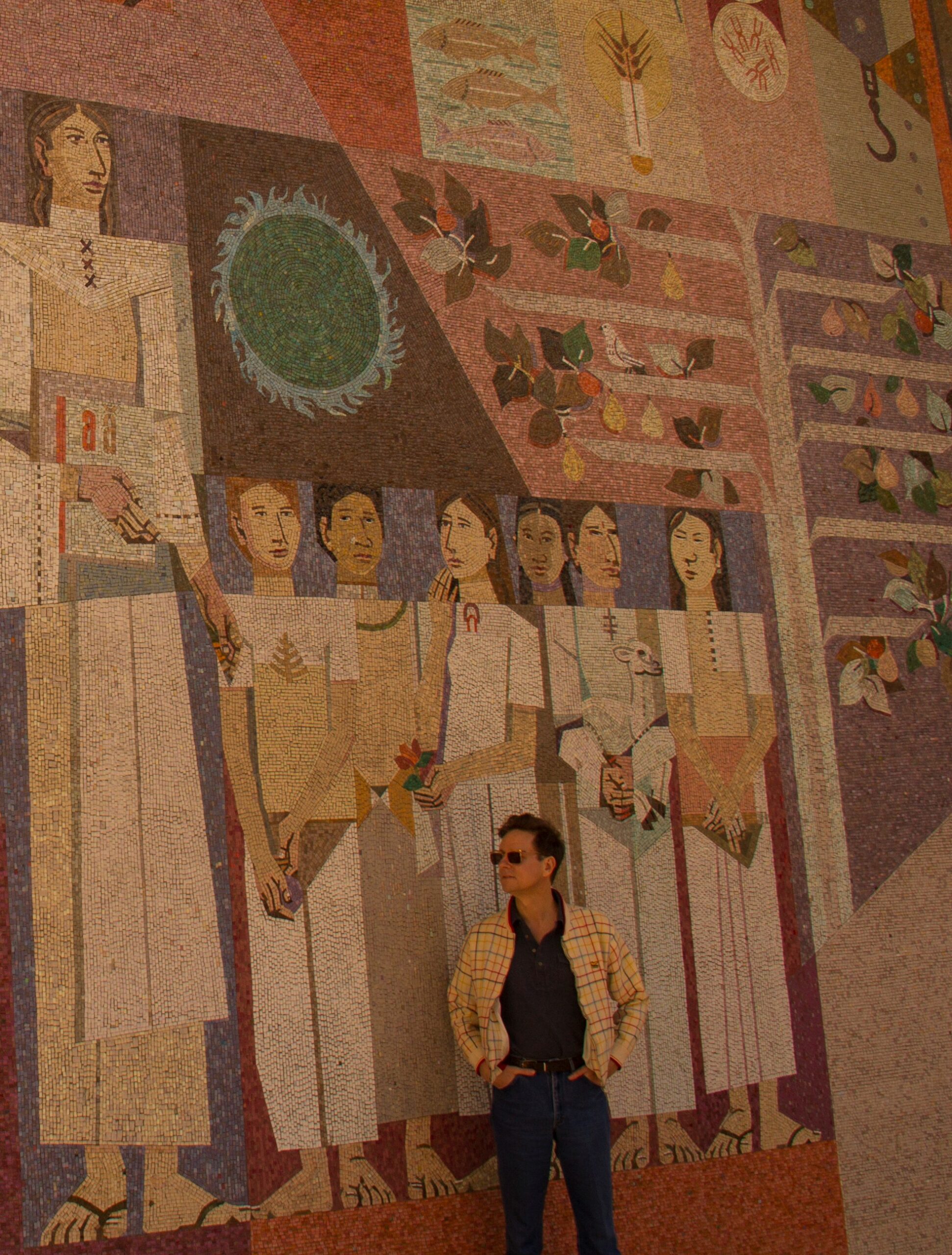 Photograph by Megan Koester
Lars Finberg (The Intelligence): Interview
We caught up with Multi-Instrumentalist and Garage Rock legend Lars Finberg of The Intelligence to talk about his second solo album, life in the pandemic, and "The Finberg Sound"
We're huge fans of The Intelligence here, and we were excited to see you had released a second solo Album in November last year, as the primary songwriter for The Intelligence, what made you release this album under your own name?
Thrilled to hear that, thank you for listening! I wanted to make a little change, even theoretical, and mix up the personnel to see if I could get some different results. I love playing with Dave Hernandez and Drew Church from the Intelligence so so much but they live in Seattle so we couldn't afford to get together as often as we'd liked so this was a no pressure/low stakes/use it or lose it/clear the cobwebs/I cut my own bangs affair.  Removing the Intelligence name felt like a blank canvas even if I'm using the same paint.
How's the pandemic been treating you? Was this album the product of lockdown or was it written/recorded before?
It's put a lot in perspective for me gratitude wise, having a job and a roof is such a victory in life, so many people don't. At home alone is one of my favorite places to be fortunately and I've used the time to reflect and/or rewatch Mad Men on my stupid iPad mini.  This record was all written and recorded a few years ago so it already feels like an old picture, like "well I look younger but parachute pants with a tucked in Oxford, seemed like a good outfit at the time.
Despite differences in style between your solo records and the intelligence, there is a lot that tie the two projects together, for us, the drums are a key part of the "Finberg Sound", do you have a recipe for drum sounds? What/who are your major influences for drums?
I'm so glad to hear that.  Probably my biggest influence is Kaanan Tupper, he was a ruling drummer when I met him 20 years ago and I've learned/copied him from the start.  I love Chris Woodhouse's drum production, this record is all his doing but we might have encouraged him to lean on his technique of pushing the compressed room sound from some great mic's placed in a stairwell pretty far from the drums. I love a 'room tone'.   When I'm doing the recording myself I wish I could get the Breeders "Pod" sound but we got no money honey and one mic so I trash it out and turn it up. 
Like The Fall, The Intelligence seem to be other bands favourite band, if I want to look cool at a houseparty I stick on "Fake Surfers", but I sense it might not be your intention to be considered "arty"?
I love that so much.  Erin from the A-Frames used to joke "we're a band's band" I always liked that.  The A-Frames had such great taste in music and hated so much stuff I'm always indebted to them to this feeling of wanting to impress my cooler older brothers.  My hope is to be unpredictable, if that's arty I'm in. 
Straddling the world between Lofi Garage Rock and pop music, do you have any chart-topping pop artists you're a fan of?
Oh tons, I love a dose of huge modern production.  I was playing the Rihanna song "Consideration" everyday recently, Amy Winehouse, Fiona Apple, Eryka Badu, Justin Timberlakes, Pharell's "Happy", I don't think Frank Ocean counts here since it's weird but yes all kinds of stuff my friends would hate. 
You were originally based in Seattle but moved to California a few years ago, do you think the pretty dramatic shift in scenery, weather and the availability of high quality tacos has changed your sound?
We don't have to play in 'dropped D" anymore now we got some sunlight. I'm in a better mood overall though so I think we did get a little brighter maybe. We were also blessed to record with Woodhouse for a while so while I can get 'ambitious subterranean laundry room' tones he can get "budget E.L.O" that is more pleasant to listen to in a lot of ways. 
As Brits, it would feel wrong not to ask if there are any bands on our side of the pond that you're feeling at the moment?
Country Teasers/The Rebel/Ben Wallers are number one all time favorite, Pheromones are supremely underrated, Goat Girl, Pens, Baxter Dury, Cate Le Bon, King Krule, Michu and the Shapes, Crass,  Franz Ferdinand, Jon Hopkins
It seems there's an unwillingness from your part not to engage too much in the business side of music, is this an accurate assumption, is this a political or artistic position?
Ha! I love it looks that way, I enjoy participating as far as releasing records and touring but anything outside of that is outside my powers. I scrape online as much as I can stand which is pretty minimal.  We've had our label pay a publicist thousands of dollars and they come back with 3 online reviews and send me a link to an article that I wrote.  We got to open for Sparks / Franz Ferdinand and played one of our best shows and sold one single t-shirt at the sold out historic Wiltern Theater.  It's also not impossible to rule out that the music sucks but hey, WE like it.  Since all that is out of your control, enjoying the process of making stuff is the reward itself, if you do that then you've already won. My favorite comedian Megan Koester says if they can't monetize you that means you're doing something right.
If you could only play 1 instrument for the rest of your life, which would you choose?
My Jimi Hendrix limited edition white Stratocaster. That sounds like its sarcastic but it's not.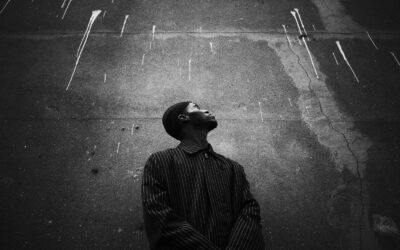 We met East London artist Rarelyalways to discuss life, influences and his upcoming album "Work" due out March 10th. Tell us about your journey into...
read more