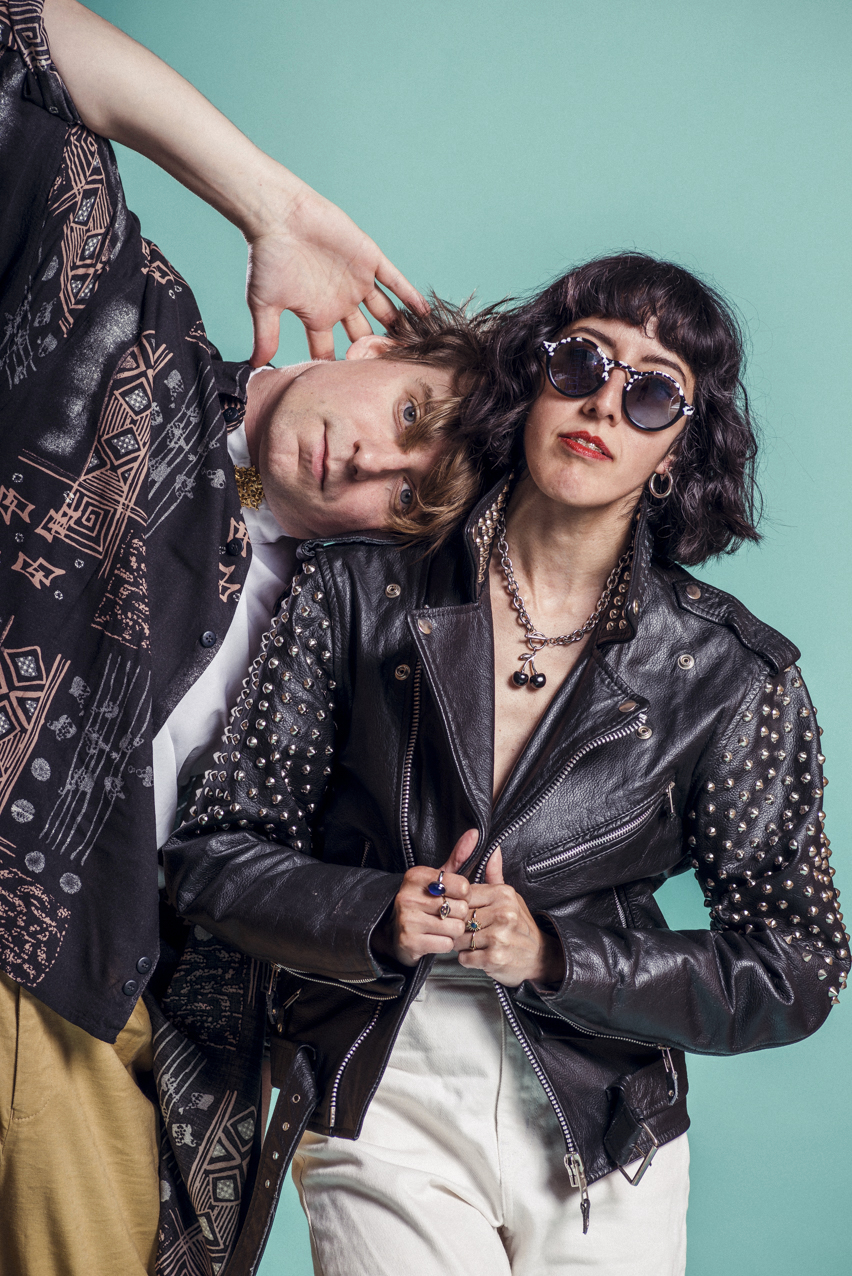 We caught up with Indie Rockers Collars, beaming you their brand of fun 2-piece punk straight out of The Fens, to chat about their new single "Rabbit Heart", Cambridgeshire & Jack White

So you've just released your second single of 2022 "Rabbit Heart" from your upcoming debut album "Clyde", can we expect more of the fun, melodic indie stylings you've become known for on this record? 
Kane: The record has a much bigger, more mature sound than previous releases, but it's very much in the indie/punk ethos with added pop elements.
What's a rabbit heart to you?
Dan: In terms of the song, it's that flighty person you can never quite keep a hold of, no matter how hard you try.
Kane: Something lovable and fluffy you can't pin down!
You're known for your explosive live performances with Dan singing & playing keys whilst Kane juggles both guitar and drums at the same time, in the studio do you give yourself more breathing room and record the parts separately?
Kane: We've spent a lot of time and consideration balancing the studio-to-live ratio of how we put out our material. There are definitely elements on the record that we do differently live, but the energy and delivery is the same.
Dan: Yeah we don't record exactly how we play live, given that it's such a bizarre set-up, but we try to make sure we can perform the songs live as true to the recordings as possible.
The Drum/guitar combo reminded us of King Khan & The BBQ Show, are you guys fans?
Dan: Hell yeah! Love those guys. I love that supergroup they did with Black Lips, the Almighty Defenders.
Kane: Never heard of them…good reference though!
In recent years we've seen a wave of great punky indie releases, are there any contemporary bands you're fans of?
Kane: Not massively on the 'bigger' band front, other than maybe Sam Fender or Idles, though there are tons of great East Anglia bands that are killing it: Das Kapitans, Goldblume, Caesar Did It, Study Of Us, Fleas, The Daze, Gabby Rivers, Three Years Younger, Queen Dogs, Hungry, Blue Feed…
Dan: I absolutely love the noughties, so all that artsy, punky indie that came out of that decade I love, like Yeah Yeah Yeahs, Gossip, Metronomy, Libertines, etc. Most recently I discovered Gen and the Degenerates and they're absolutely ace. It probably won't surprise you to discover we love Twenty One Pilots too.
We loved the lo-fi version of "I Do" recorded at Third Man Records, do you take inspiration from Jack Whites DIY approach to recording?
Kane: Thanks! That was a lot of fun to do. Everything Jack White touches turns to gold, we take inspiration on all fronts but again it's his intent that really carries the artistry, there's a focus on honesty and truth to the music that makes it really special.
Dan: 100%. Our band motto is 'What would Jack do?'
You're based in Rural Cambridgeshire, not known as a hotbed of artistry, are we missing something?
Dan: It is a surprising hotbed. The talent here is unreal and, not only that, everyone is friendly and supportive. We have a great community of musicians out here in the Fens and beyond. East Anglia as a whole is overflowing with great bands, like all those that Kane mentioned earlier. Definitely check them out.
If you could only listen to one record for the rest of your life, what would it be?
Kane: Geez…that's hard… 'Revolver' – The Beatles.
Dan: I wanted to pick a best of but Kane said that was cheating, so I'll go with 'Humbug' by Arctic Monkeys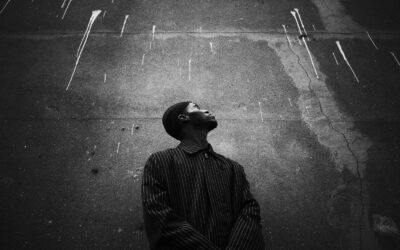 We met East London artist Rarelyalways to discuss life, influences and his upcoming album "Work" due out March 10th. Tell us about your journey into...
read more