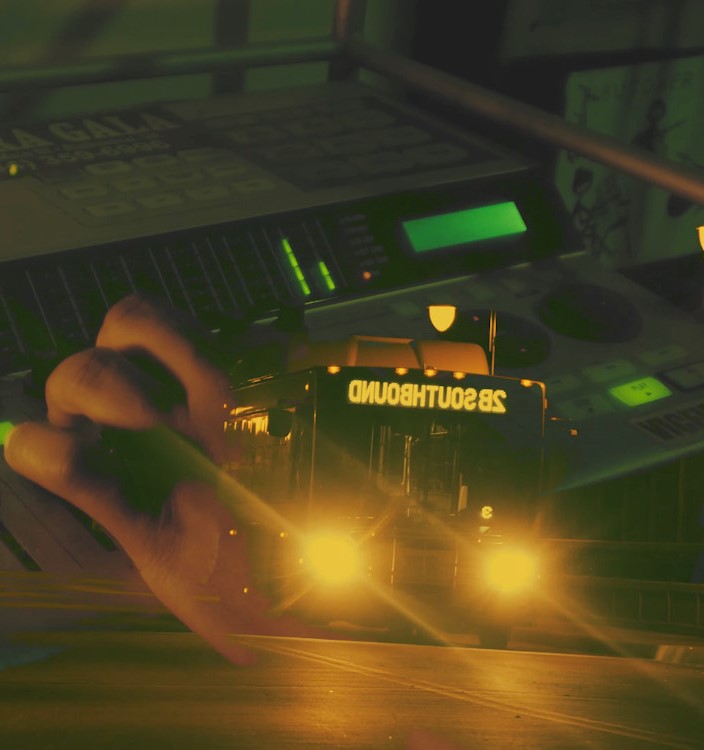 Artist Pick: Wesley Africa
We caught up with filmmaker & music videographer Wesley Africa to talk his recent collaboration with DJ Harrison, working with family & Taxi Driver.
To start with, where you from? where you at?
Inland Empire in Southern California..always wondered if this is where David Lynch got the name for his film "Inland Empire"
You've recently released the music video for DJ Harrisons incredible single "City Lights", tell us about the inspiration for the visuals?
Whats crazy is when I had sent the treatment over I had a lot of references to Taxi Driver. It's gritty/vibrant colors and little characteristics of the city, slow pans of Travis Bickles apartment, and his perspective when he drives around in the taxi. When I got on my first call with DJ we rapped out and eventually he tells me this dude made a video for his song "Late Ride" using scenes from Taxi Driver and that's the vibe we went for but in DJs world. We were on the same page. That got me hyped! 
.
What was it like going to Richmond to work with DJ Harrison on this, did he want a lot of creative input into the filming process?
My first time in Richmond. Such a dope and beautiful city. DJ pretty much organically directed and gave his creative input by showing me his house full of mini studios. It was wild! each room he showed me different instruments, mixers, beat machines, keyboards n all that. He drove me around and showed me historical buildings in Richmond and different music spots
I even got to meet some other Richmond musicians and his homie from Butcher Brown. After doing that for one day I understood what he wanted. And even during the editing he wanted it even more minimal than my original edit. Which came out dope. We got some fire Jamaican food too.
You're a long time collaborator with your brother, Stones Throw legend Vex Ruffin, what's it like working with family?
Man my bro Vex is my artist idol in all aspects from cinema, music and boxing. A lot of creative influence is from him. So it's dope to finally lineup with him and make those videos for him. Every shoot was fun and hilarious. Easy to work with. We do that shit early morning and quick since we both have families now lol.
Clearly music is an important part of your life, what are you listening to at the moment?
 At the moment and based on my mood these past weeks lol : 
 Thee Oh Sees- Protean Threat
The Koreatown Oddity- ISTHISFORREAL
The Sun Ra Arkestra meets Salah Ragab in Egypt
King Tubby and Scientist- In a Revival Dub
Roc Marciano- Behold a Dark Horse
Smino- Noir
 Filmmaking wise, where do you draw inspiration from? Any creators we should check out?
New York street photographer and filmmaker Khalik Allah and I always end up getting inspired by Seijun Suzuki films. 
 It feels like color palettes are a serious consideration across all your visuals, do you visualize a specific theme when you're listening to certain records? What's the process?
Lately I've been very lucky to have worked with artist who already have their own visions. They share how they see the sequence and colors. I just have been given the privilege to shoot, document and edit into one piece what I think they want. I've been given a lot of creative freedom in editing and so far I'm enjoying that type of collaboration. I've told everyone I've made a video for that if they just learned how to use my equipment and edit they wouldn't need me haha but I do find myself adding spacey, dimensional, psychedelic colors and style. For now..
If you could make the music video for any song, old or new, which is it and what would you do? 
Snoop Dogg featuring Daz and Nate Dogg- Big Pimpin' from the Above the Rim soundtrack- I would do a video of the evolution of how a man turns into a pimp In LBC or Pomona, CA but do some avant- guarde shit to the story line and visuals throughout the video haha 
 System of a Down- Darts- I would make a pleasant love story about two people who don't know how to approach each. 
 Method Man- Tical- a 5 min short on whatever Meth would want as long as I control the camera and most editing.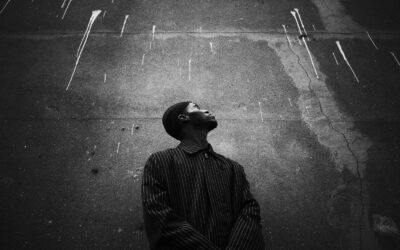 We met East London artist Rarelyalways to discuss life, influences and his upcoming album "Work" due out March 10th. Tell us about your journey into...
read more