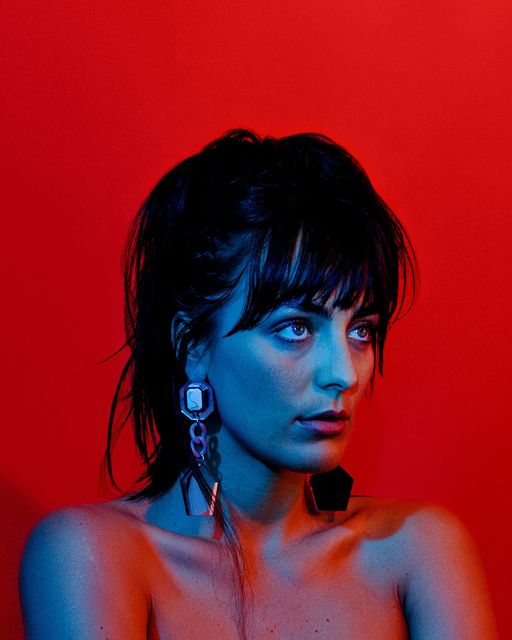 Breanna Barbara: Interview
 We had a chat with the queen of the "Occult Blues" about her latest singles "Diamond Light" & "Landslide" , her collaboration with Tricky & the best slice in NYC. 
So for starters, where are you from, where are you at?
Hi! I was born in Edina, Minnesota which is near Minneapolis but I moved around / grew up in various places including Washington D.C., West Virginia, Wisconsin and spent most of my youth to teenage years in Florida. I currently live in Far Rockaway, Queens in NYC. I've been in New York for 10 years now.
You've just dropped "Diamond Light", the first single from your upcoming second album "Nothin' but time", a blues driven psychedelic wonder, tell us about the influences for Diamond Light? Yeah! And I actually just dropped my second single, 'Landslide' yesterday. I would say in general for both of these songs I was listening to a lot more 60's psychedelic music and celestial soul & blues. People like Grace Slick, Judy Henske, Shocking Blue, United States of America as well as Andy Bey, Gloria Ann Taylor & Bridgette Fontaine to name a few.
Your debut album "Mirage Dreams" mixed elements of Southern gospel and Nashville country into your unique Blues stylings, do you feel your sound gets its soul from a particular place? .
That's cool you hear that. I definitely love old country, gospel and blues. Hank Williams Sr. was one of the first artists who I really fell in love with his whole discography, and of course artists like Mahalia Jackson as well as Shirley Ann Lee's album 'Songs of Light' bring chills & goosebumps everytime I listen to them.
You collaborated in 2017 with Bristol Trip-Hop icon Tricky, on a reworking of "When we die" as well as live performances, how did this come about and what was it like working with him?
We were playing the same festival in France I believe & my drummer struck up a conversation with him and we sort of just got to talking and hanging out. Afterwards we kept in touch and exchanged music for a little while & started collaborating, then he invited me to sing on his US tour. It was an experience I'll never forget because I had not sang in front of audiences that big yet. I learned a lot from him, he's a really special and talented human being.
You're most commonly described as an "Occult Blues" artist, a descriptor I believe you're comfortable with, can you tell us about your interest in the occult? And is this purely an aesthetic choice?
Yeah, it's funny my friend has come up with that and it sort of just stuck with journalists when describing the music. I've always had an interest in the mystery of even just being a human on this planet and what it all means, which maybe was a natural course for me to take on this new album exploring 'celestial blues' but mainly I think when I sit down to write & play music I'm accessing something deep that's either otherworldly or within myself that feels supernatural, almost like I don't even believe that I myself am writing some of these lyrics. But when I really think about it all music to me can be thought of as pretty mystical and intangible.
We read,that like us, you're a big fan of Hill Country Blues icon Jesse Mae Hemphill, as well as Jesse, which artists alive or dead would you dream of collaborating with?
Oh yes Jesse Mae would be a big one. Lets see, there's honestly so many. Nina Simone, Junior Kimbrough, Wanda Jackson, Big Mama Thorton, Pete Drake, Alice Coltrane, Everly Brothers, Neil Young, Charlie Megira, The Stooges! The list could go on… I don't even need to collaborate with them but just to be in the same room as them absorbing how they make music would be pretty incredible.
If someone visits New York for the 1st time, where's the first place you're taking them to eat?
Di Fara in Brooklyn! My favorite NY slice. <3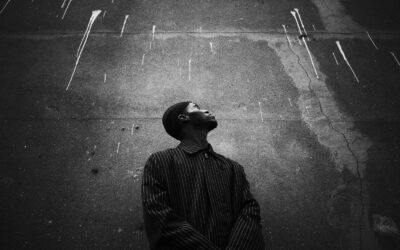 We met East London artist Rarelyalways to discuss life, influences and his upcoming album "Work" due out March 10th. Tell us about your journey into...
read more